CCA Photo Contest Winners
Thank you for taking part in the 4th CCA Photo Contest! The 2018 CCA Photo Contest is currently open. Our top three photo winners, along with past year's winning entries, are displayed below:
2016 First Place
Blooming Canola Field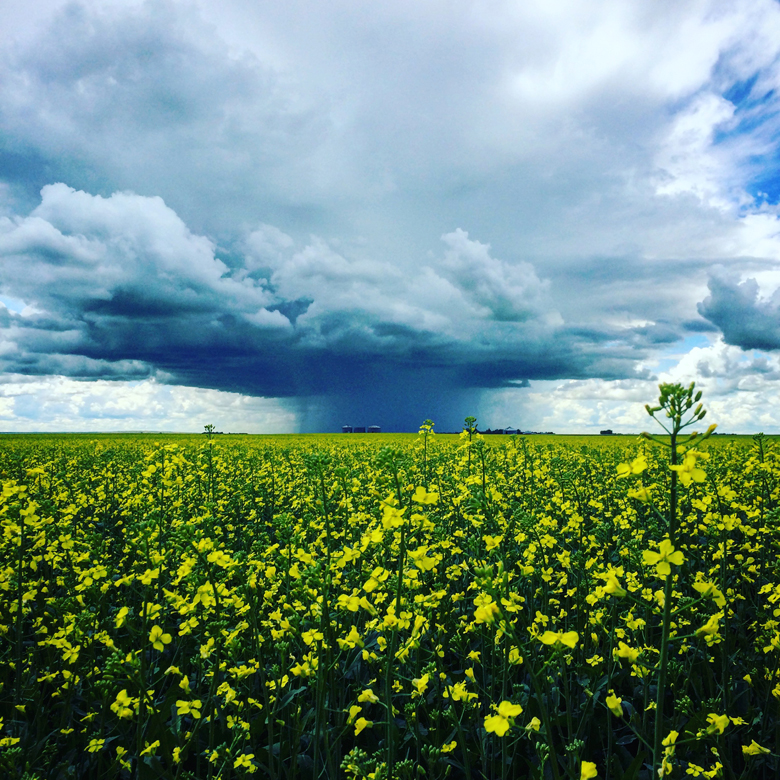 Canola field in bloom with a thunderstorm rolling across the Saskatchewan Prairies. 
Photo submitted by Candice Robinson from Moose Jaw, Saskatchewan Canada

2016 Second Place
In-furrow Starter Fertilizer Trial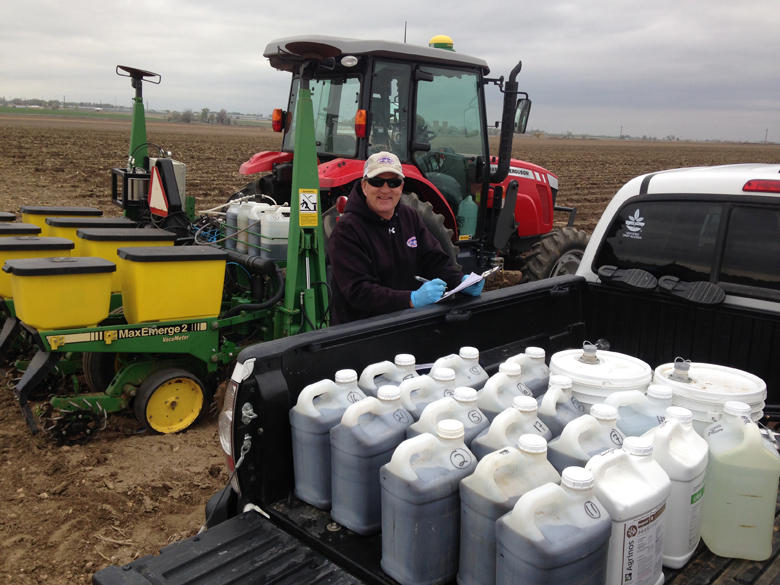 Each 2.5 gallon jug represents a different in-furrow starter treatment
This replicated trial consists of 24 different treatments, including various fertilizer blends, soil microorganisms (bacteria, fungal species and mycorrhizae) and insecticides. The 4 row planter allows for precision seed placement, as each row unit has its own motor. Monitors in the tractor control the planter and fertilizer rates.  
Photo submitted by Bradley Walker of Windsor, CO
2016 Third Place
Evening Glistening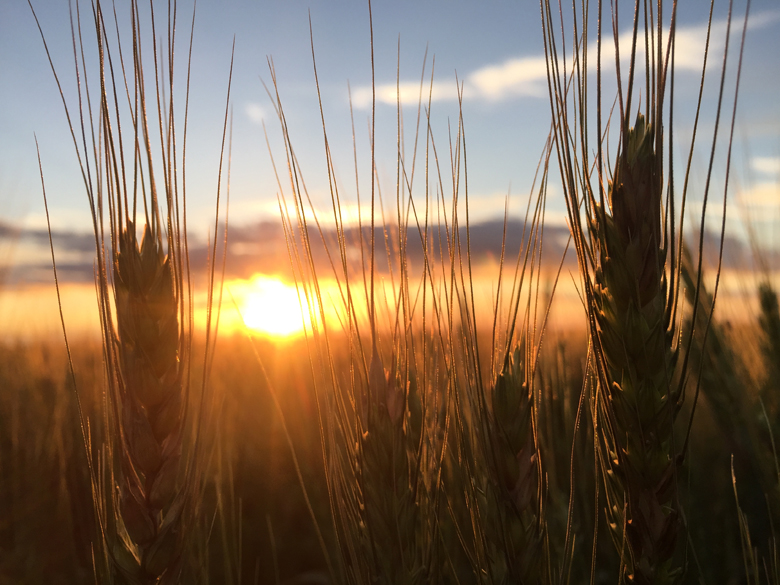 The beauty of a summer evening
I stopped to take this picture one evening because I couldn't pass up the colors and beauty of a summer evening in Kansas.
Photo submitted by Matthew Fincham of Marysville, KS
2015 First Place
Harvest Never Ends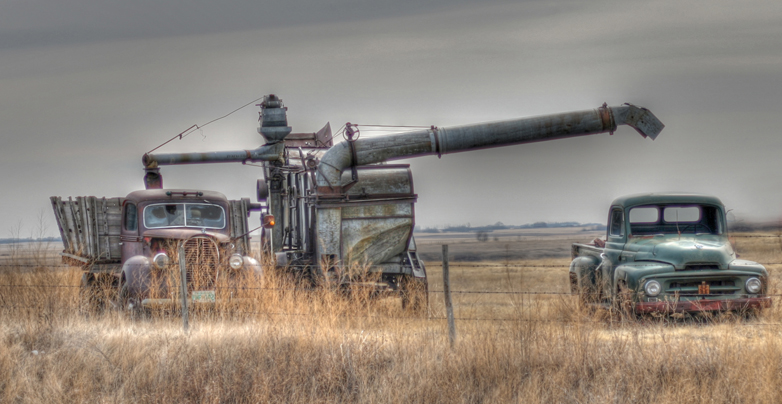 The path to success starts from fundamentals, knowledge and experience 
This serves as a reminder of how we did things in the past and that by acknowledging the fundamentals we can move forward in our self-development. It proves that even though things may be good we can and should always be striving for better as a person, professional and CCA. 
Photo submitted by Chris Zemlak from Battleford, Saskatchewan Canada

2015 Second Place
Tomorrow's Agronomist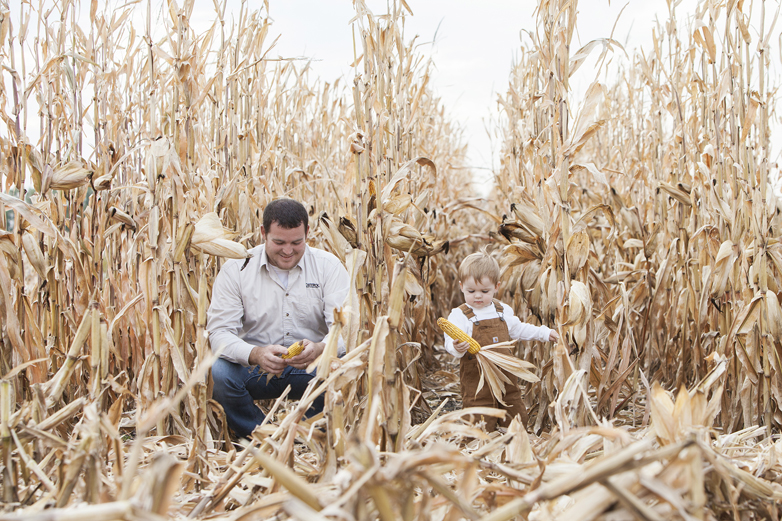 A father and son enjoying corn harvest 
I am a CCA Agronomist from Southwest Minnesota. I enjoy practicing my knowledge of agronomics with my son, who truly loves the grain harvest in our region. Watching him makes me proud to know that he will be tomorrow's steward of the land. 
Photo submitted by Matthew Salentiny of Tyler, MN
2015 Third Place
Scouting Among the Bees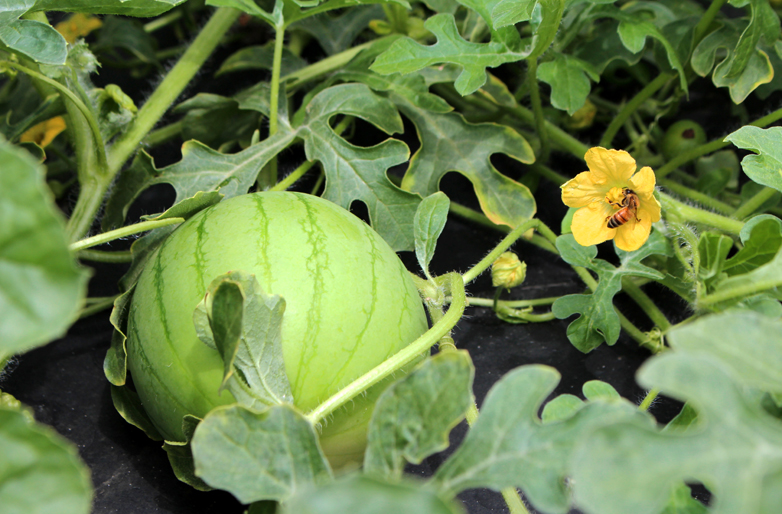 To "bee" a watermelon 
While scouting I peeked into the watermelon bed to discover a bee pollinating the plant.
Photo submitted by Barbara Guinamard of Jupiter, FL
2014 First Place
Monitoring Cover Crop Progress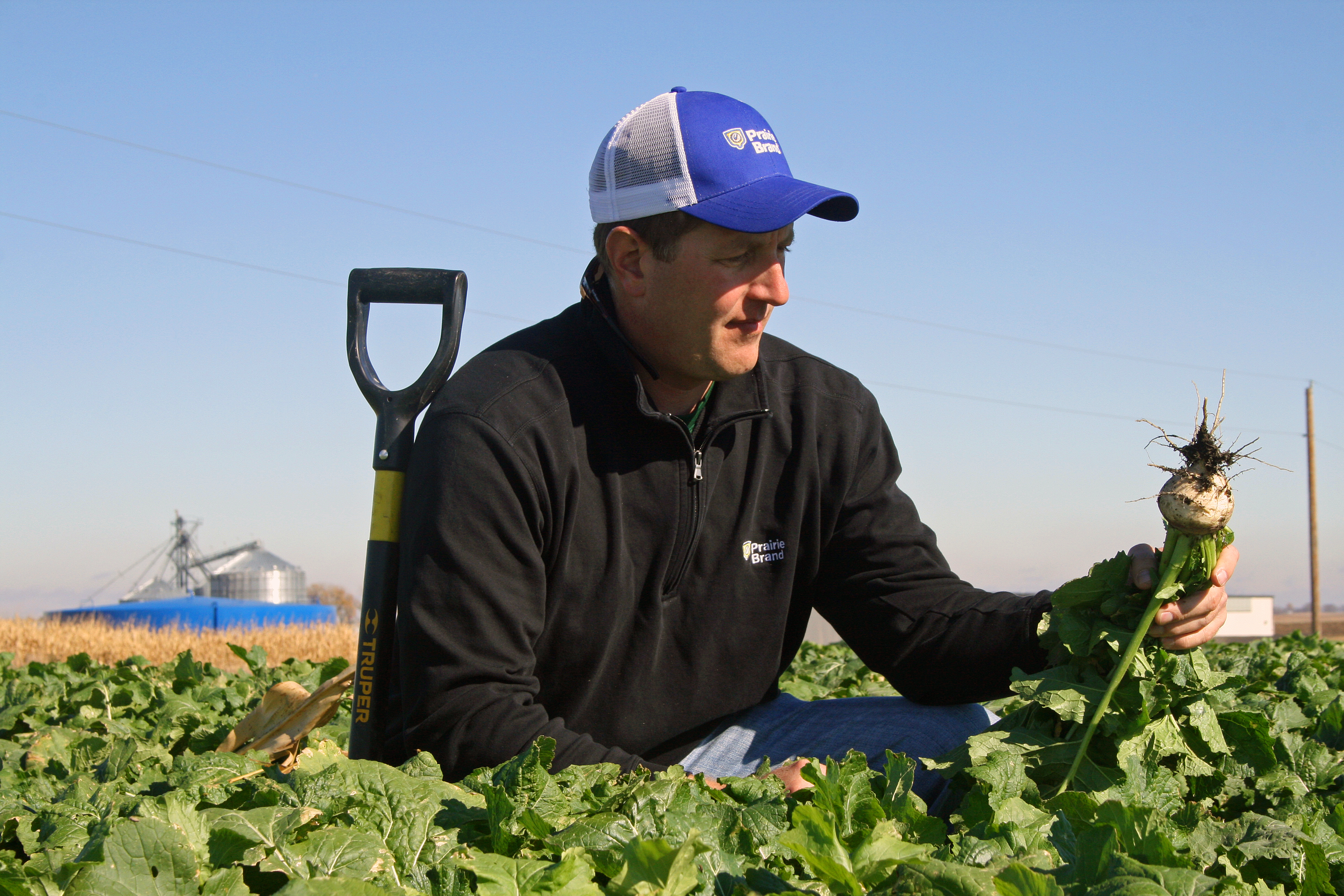 CCA Checking Cover Crop Progress After Harvest
CCA Agronomist from Easton, MN visits a recently harvest field to check on cover crop progression.
Photo submitted by William Schrader working in Rake, IA

2014 Second Place
Passing Showers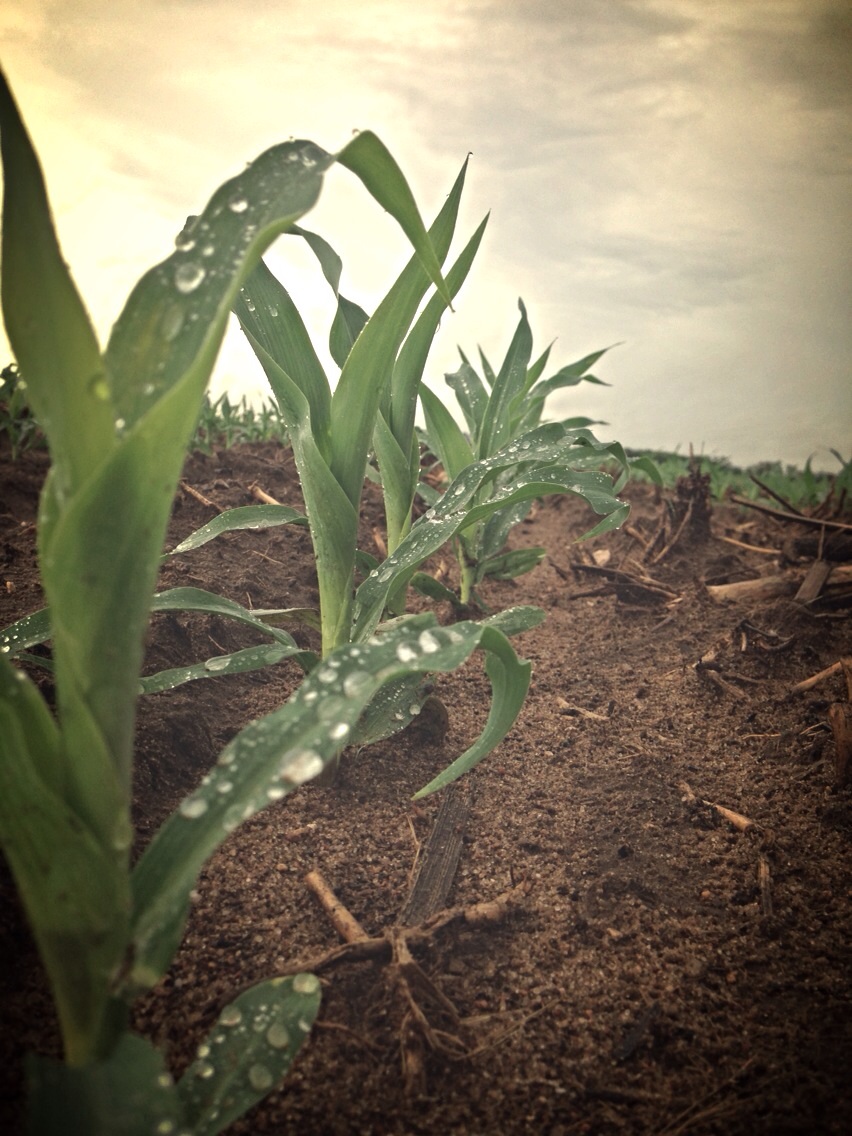 Captured are the water droplets on a growing corn plant.
While walking corn fields to check emergence, the beauty of a passing storm came to life. With the convenience of a smartphone's camera I attempted to capture the stillness and calmness of a passing rain.
Photo submitted by Todd Schaumberg of Menasha, WI
 
2014 Third Place
Training up a Child…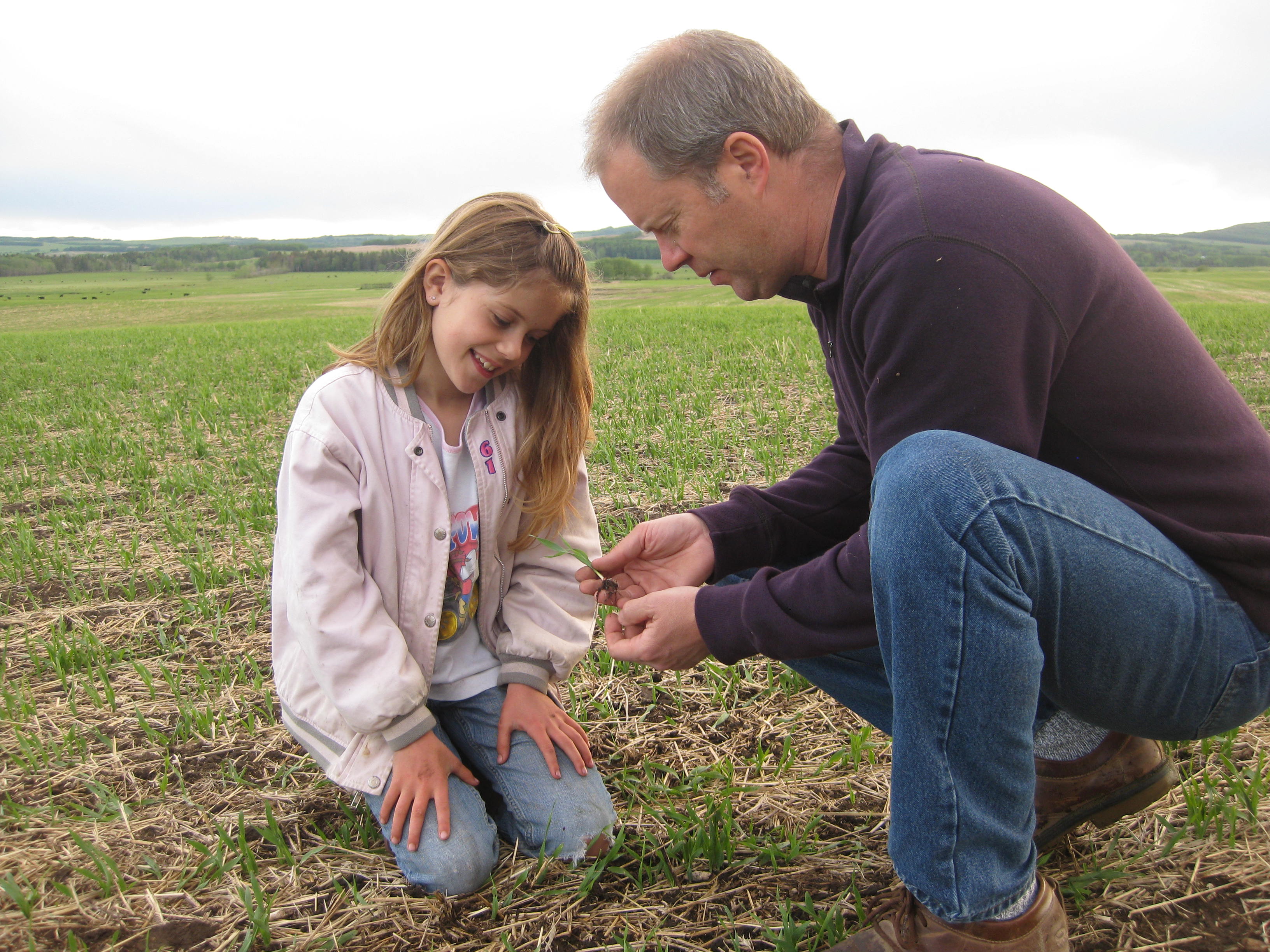 Daddy and Daughter checking the barley roots
Farm life is a privilege that is highly valued within family life. A Dad has the unique opportunity here to invest in his beautiful daughter and pass on the joy of new life, growth, and love of agriculture.
Photo submitted by Dwayne Johnson of Bentley, AB